Von Ward Kennels 2012 Testimonials
You are on the 2012 Von Ward Kennels Testimonials Page. Our pages are organized by the year in which they were recieved. To navigate to other testimonial pages, click the year links below.
Testimonials from: 2009   |   2010   |   2011  |   2012   |   2013  |   2014  | 2015 | 2016 |
---
Introducing Turbo, a Von Ward Kennels German Shepherd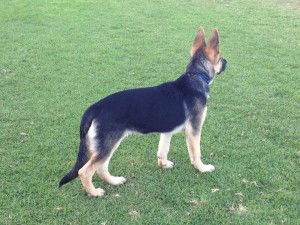 From the owners: He's such a great looking dog! I always tell people who ask that we got him from you guys and how great your breeding is. Thanks again and Merry Christmas.
---
Update on Brave, a Von Ward Kennels GSD
Click here to see Brave's PETCO Commercial story.
Hi Stephanie!
I just wanted to give you an update on the magnificent Brave. He is maturing wonderfully. The joy he brings to our family continues to be abundant. Everyone that meets him comments on his calm demeanor. He is so smart and attentive it is unbelievable and very good with small children. I am 44 and I have had many dogs in my life but never one like Brave. We love him so much!!!!! During the day he will follow me from room to room while I clean. I find that cleaning is fun with Brave around. He loves the mop! haha He sleeps on the floor next to me and when he wakes he goes to both my children's rooms to make sure they are ok. He sits with me while I have my morning coffee. When Warren wakes, it's cuddle time. They spend about 15 minutes while Warren just hugs him. Warren always says "Start your day with a chin scratch" He loves a routine. Every evening he automatically goes and gets the "keep away" toy. Well all sit on the floor together as a family and play a game of keep away. He catches the toy in his mouth now. He is so proud when he does. You see, we don't always have time to sit down and have a family dinner every night with games and practices, but we always sit down and have "family" time with Brave. I just love it!!!! Plus my kids would much rather play with Brave than watch TV or play a video game. 🙂
The most beautiful thing though was when we buried my sister, we brought Brave to El Camino Mortuary for the service. Wide open grassy areas. Did he run around and act out of control? No! He calmly sat beside my sister's grave. The entire time. The pastor and my family all agreed it was the most beautiful service and I am so happy Brave was part of it!
So, again thank you from the bottom of my heart!
Amie
Here he is with my ugg boot. He doesn't chew it. He just likes to sleep with it like a teddy bear. It's soooooo cute!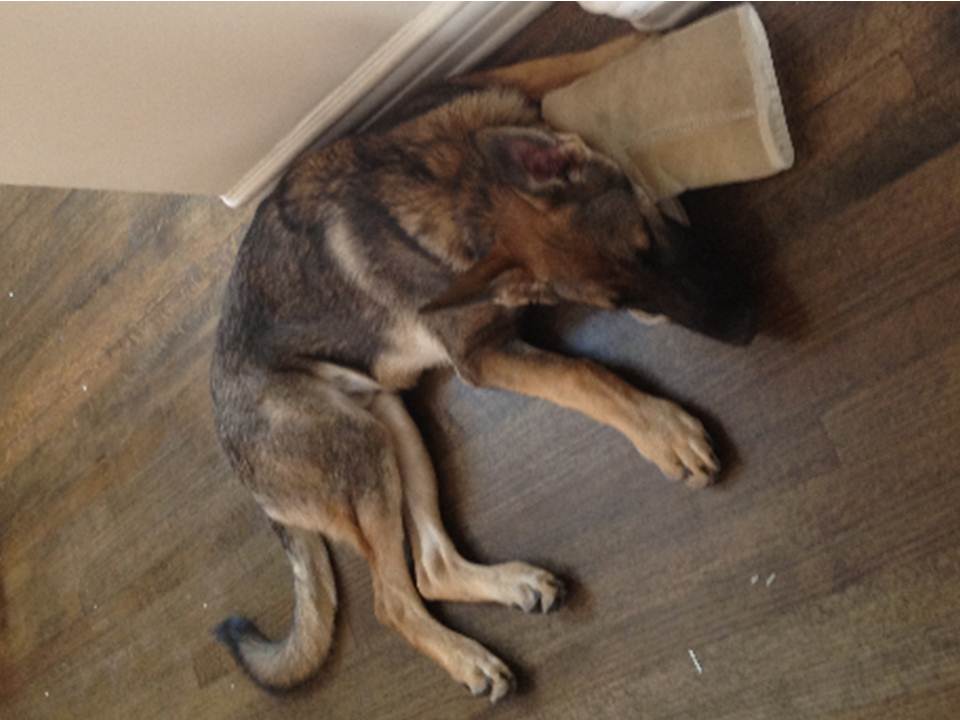 ---
Marilyn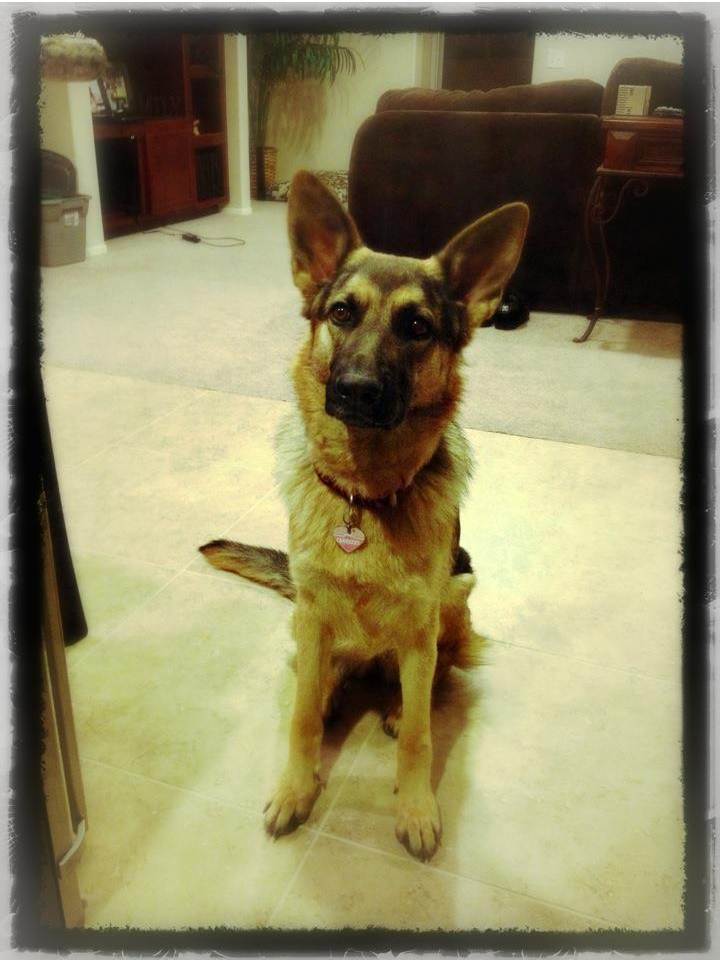 ---
Male GSD Named Moses by Braven and Karenza
We welcomed Moses into our family in November 2011, (Braven out of Karenza on 9-10-11), and we could not be happier with our experience and our dog. We always receive compliments on how beautiful Moses is, especially his eyes. He is an extremely balanced dog; he is very outgoing, playful, friendly, and matches play styles depending on the dog he is playing with. When Moses was 4 months old, he tried to wrestle with a 180 lb American Mastiff puppy and needless to say, he is fearless and extremely confident!
When we began our search for the perfect dog, we looked for a dog who could not only enhance our lives as a pet, but become a protection dog for our family. Upon entering Stephanie's property, Braven began barking and we knew his puppy would be perfect for us! We interviewed several breeders, both on the phone and in person, and found that other breeders treated their dogs like a commodity. Stephanie embodies the persona of an ideal breeder as she embraces her dogs as family and treats her clients as trusted friends. We immediately fell in love with Karenza and decided that we were going to use Von Ward Kennels as our breeder of choice.
To date, Moses is 73 lbs. and about 8 and a half months old. He enjoys his 100% raw diet, ball, and play time at the park! We love socializing Moses with many different dogs and even take him to day care at Dr. Boyd's Pet Resort to ensure he gets to romp around with other dogs his size! Moses enjoys hiking with us and he loves the snow and the beach! We look forward to years of joy and love from Moses!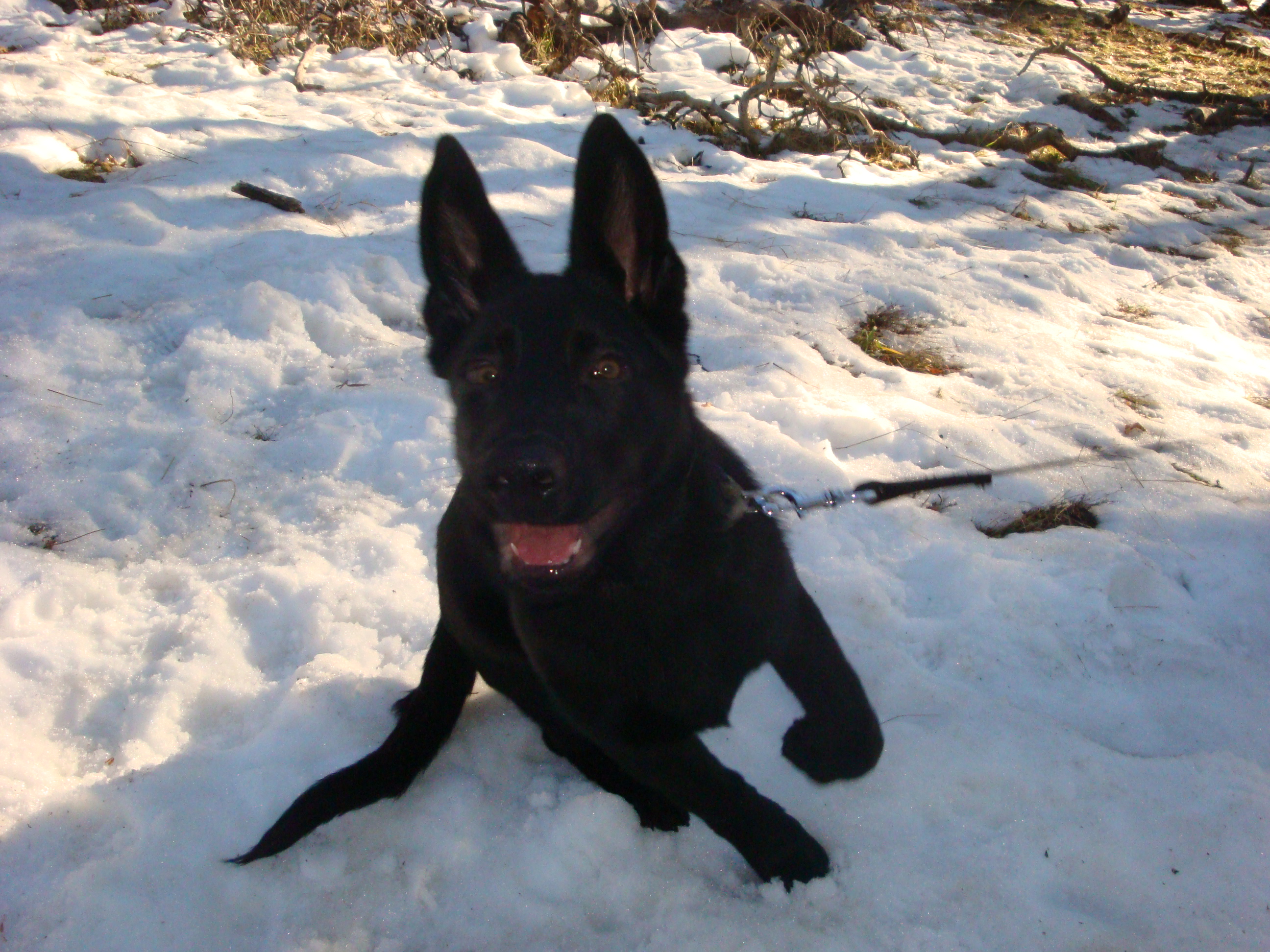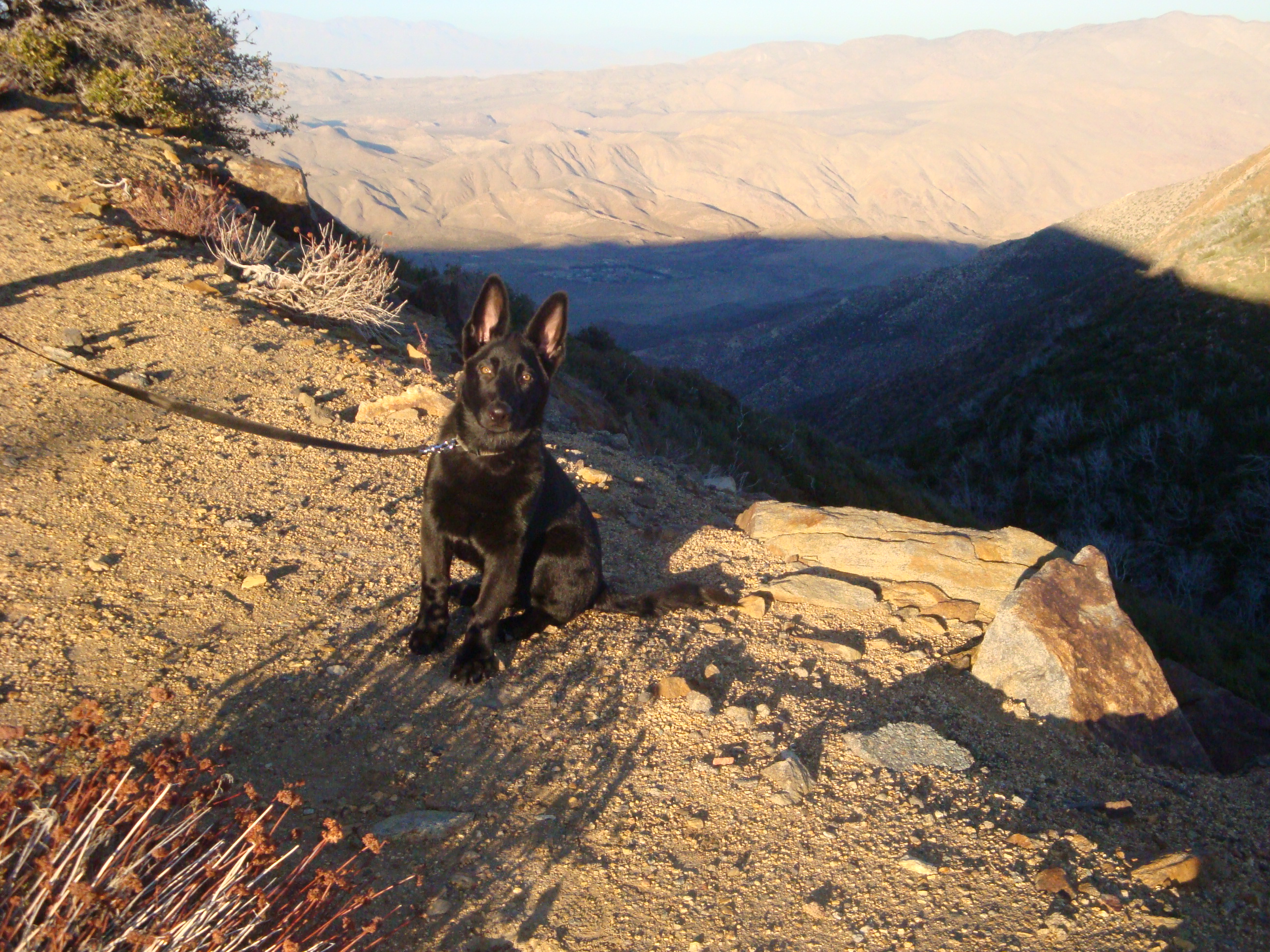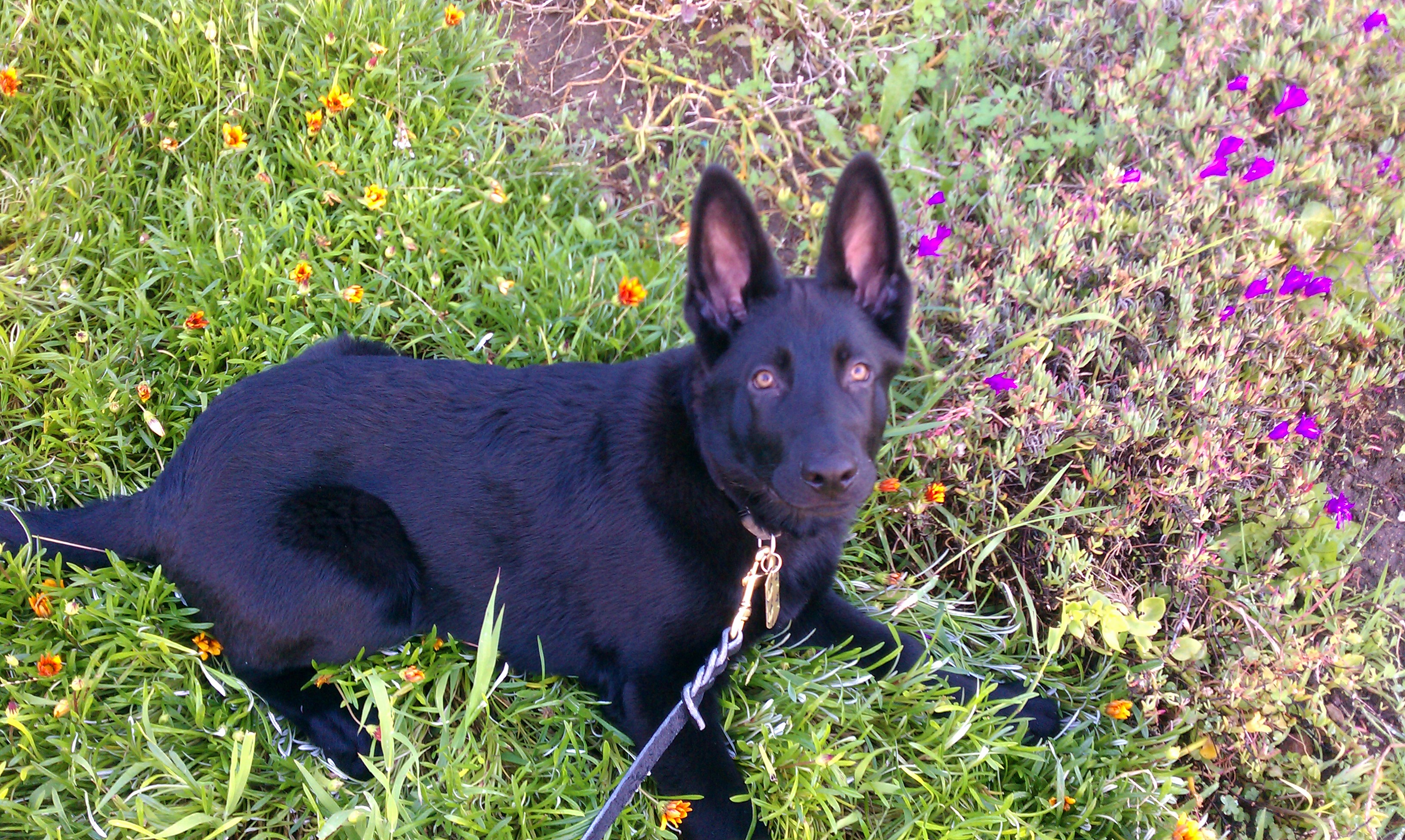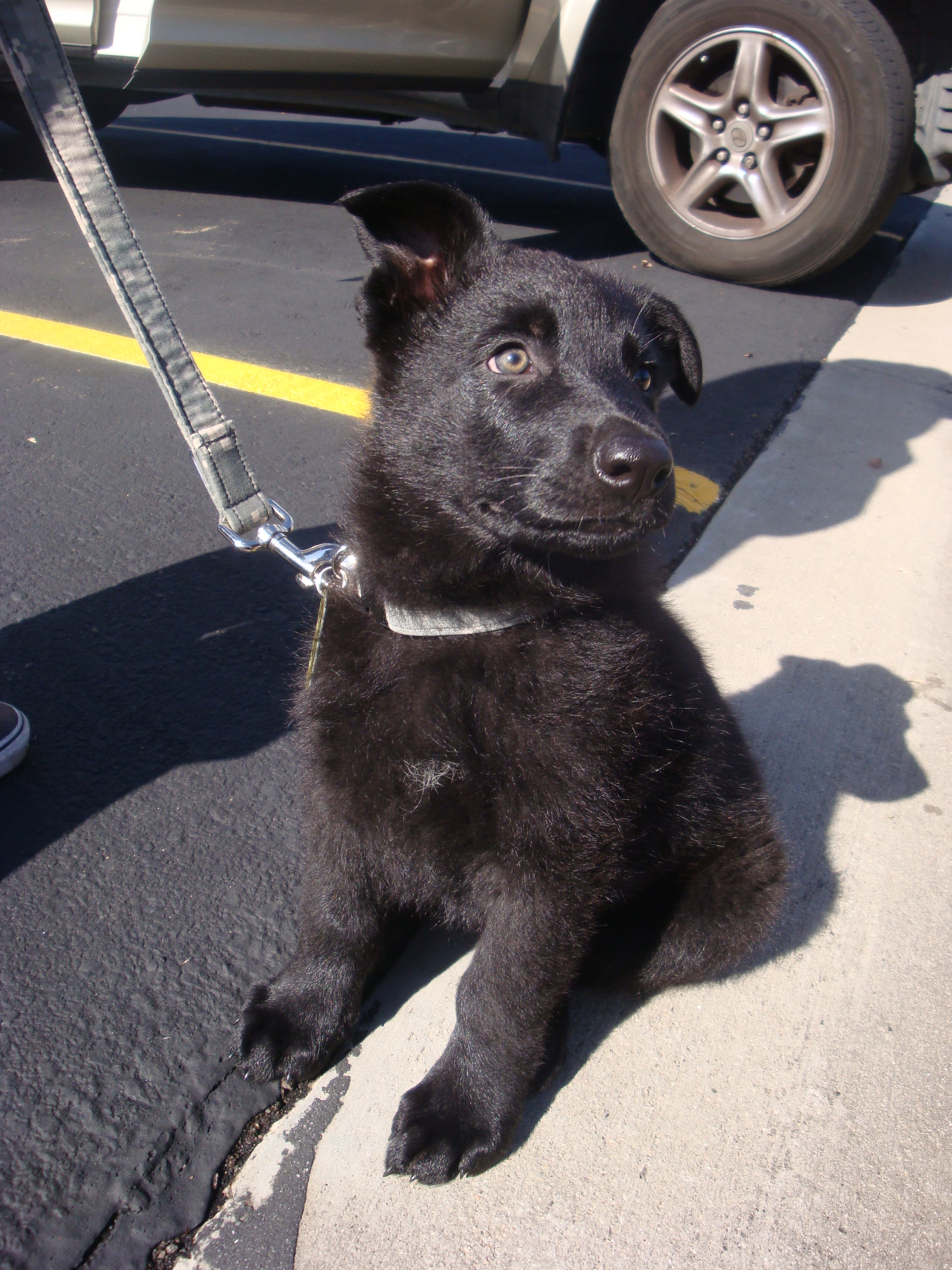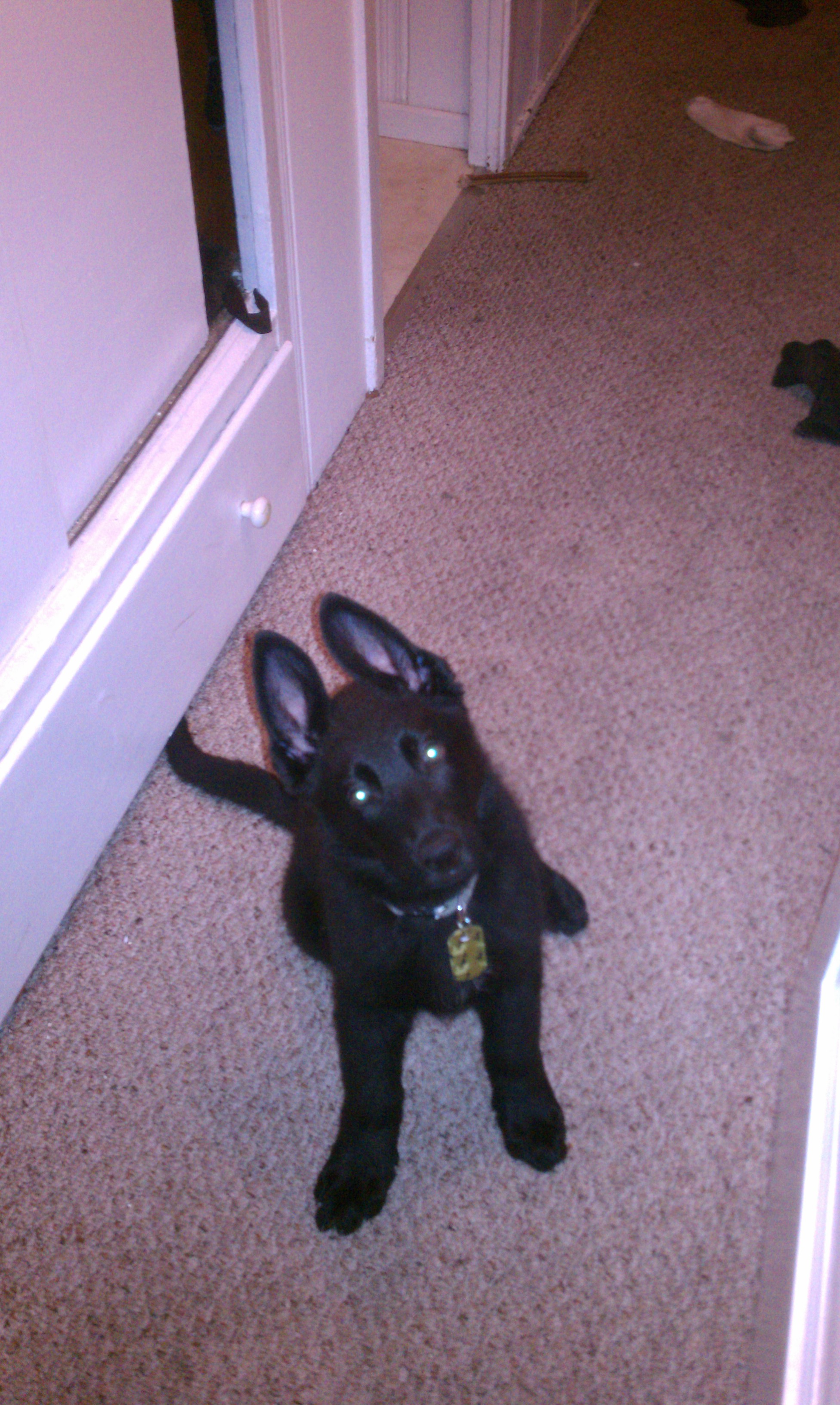 ---
Male GSD Named Ares From Braven and Tessa
Hey Stephanie ! I just thought I'd give you an update on how Ares aka puppy # 3 from Braven and Tessa's litter. He is doing great with everything from his obedience training to his potty training. He has the best personality, loves to talk and is all over watching people when we're out on walks I always know when someone's around. He hasn't needed to be kenneled over night since a week after I got him home and never has any accidents. He really is growing up to be a great dog, already 53# he should be moving into off leash training by June or July! I absolutely love him and recommend you to anyone I talk to that's looking for a GSD!
Thanks for breeding such great dogs!
Ashlie Allen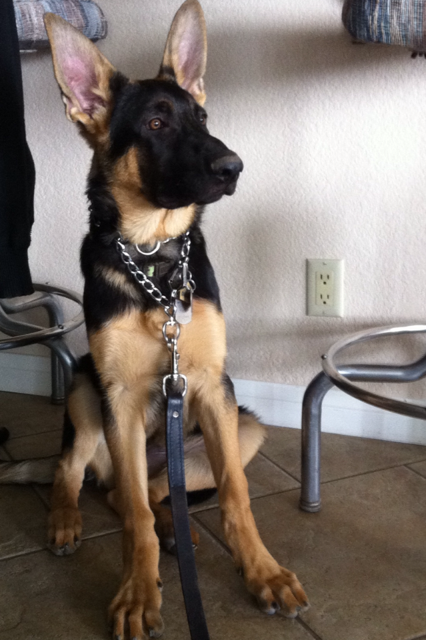 ---
Introducing Brave!, a Von Ward Kennels GSD
Hi Stephanie!
Well it's been a little over a month now since we have adopted Brave. He is the sable male my son, Warren, and I adopted. I just want you to know, I was a little reluctant at first to get a large dog. It took months to get me to accept because I was so fearful of the responsibility of a puppy. I am so totally surprised. I really can not tell you how easy and wonderful this past month has been! I swear I think we have the smartest dog on the planet. He potty trained easily. Sit, stay and down have been a breeze. He loves walking on a leash. He is absolutely PERFECT in every way. He gets along great with our Bischon. We all just love him so much. I think I mentioned to you my sister recently passed away and Brave has replaced all sadness in our hearts with love and joy.
So, thank you VERY much for providing us with the greatest addition to our family. I have already referred you to one family and will continue to do so.
Thanks Again!
Very Happy GSD Owner,
Amie Zamudio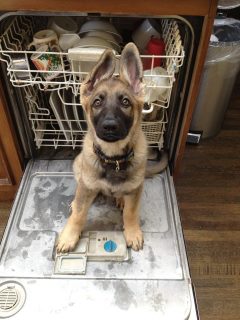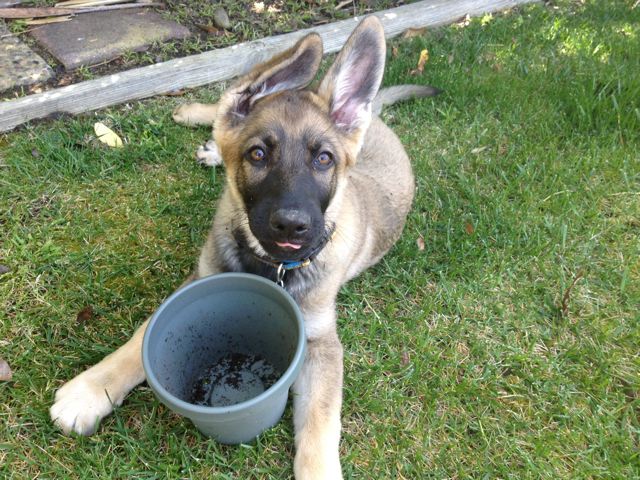 ---
Three Von Ward Kennels GSD's from March, 2012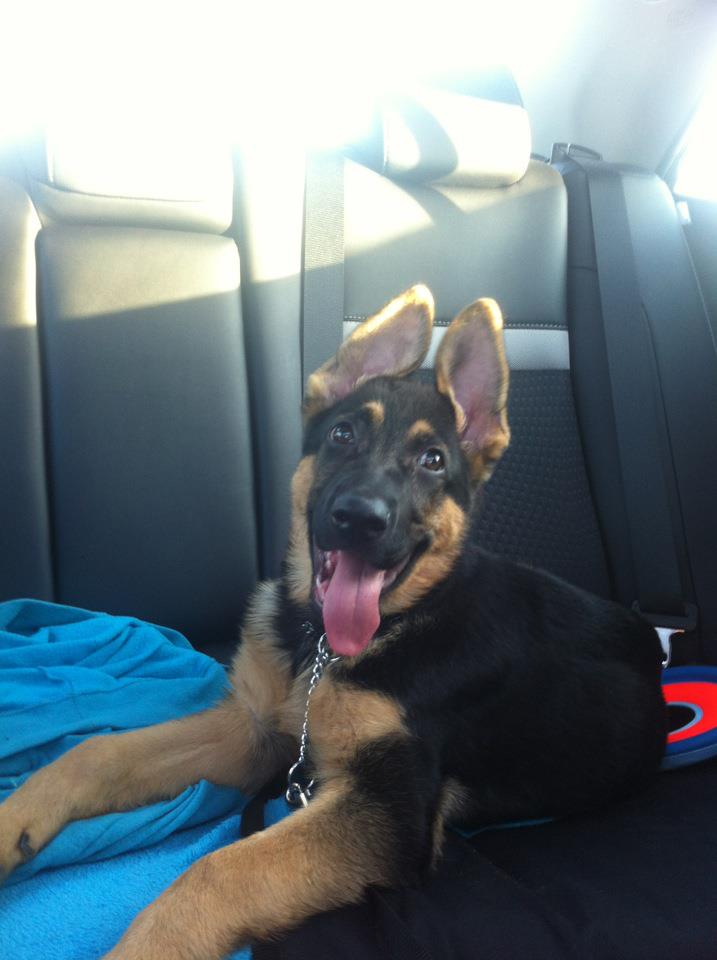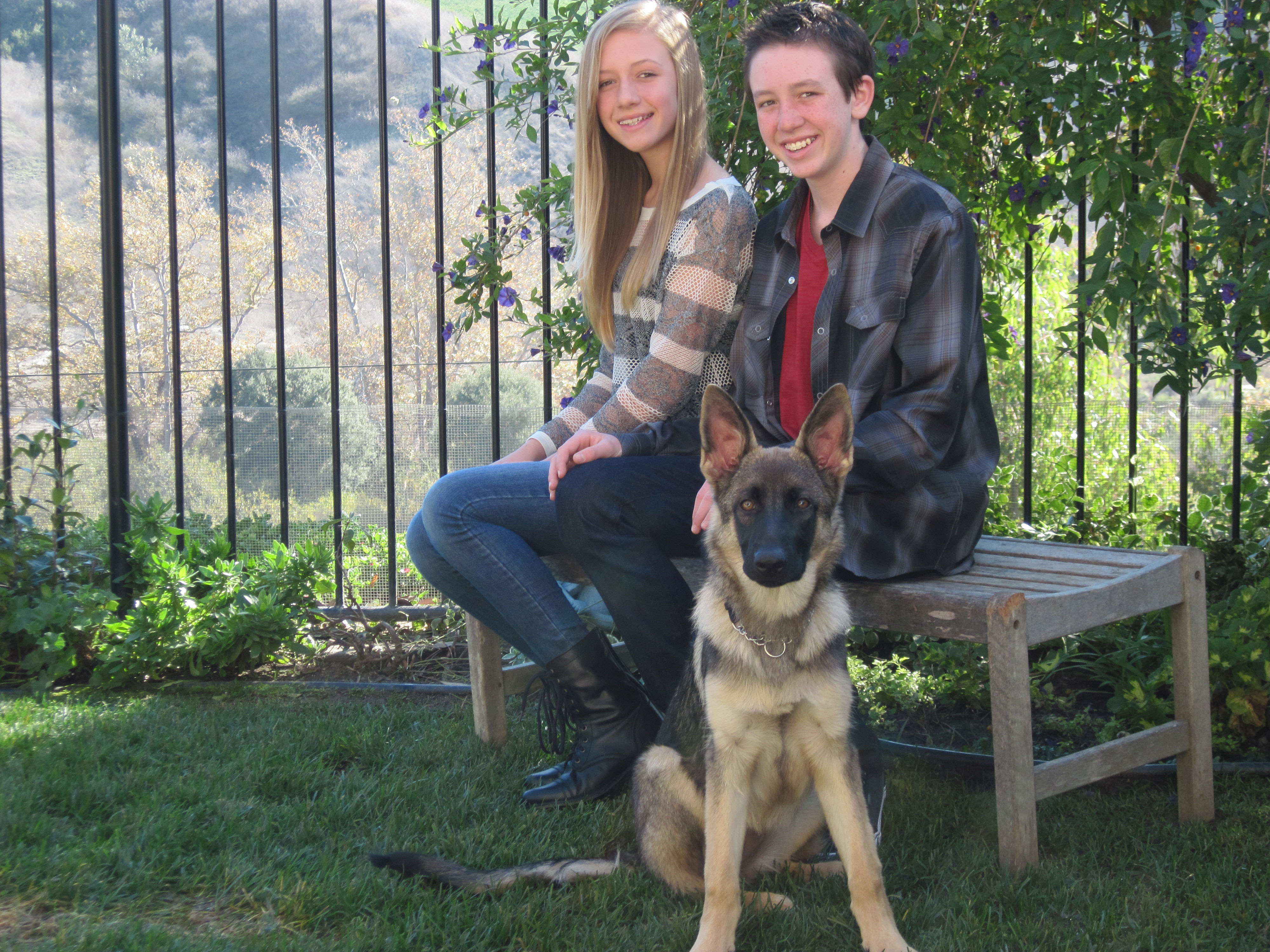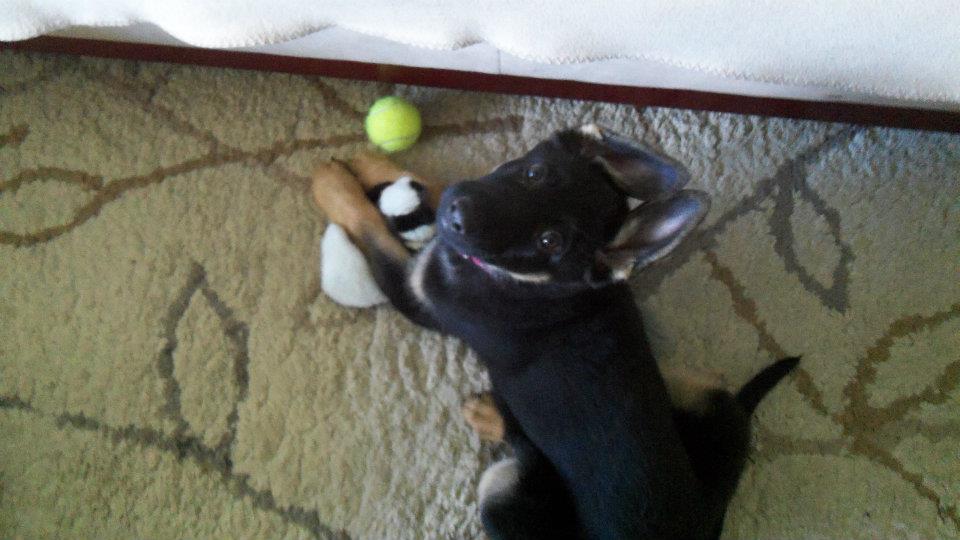 ---
Female by Braven and Savannah owned by the Wolfley Family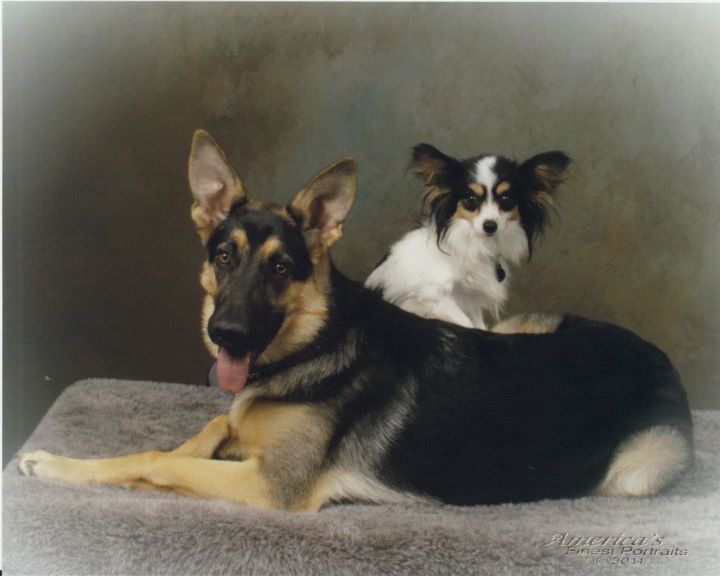 ---
Male puppy named Sid owned by Gordon Garewal owner of Descanso Feed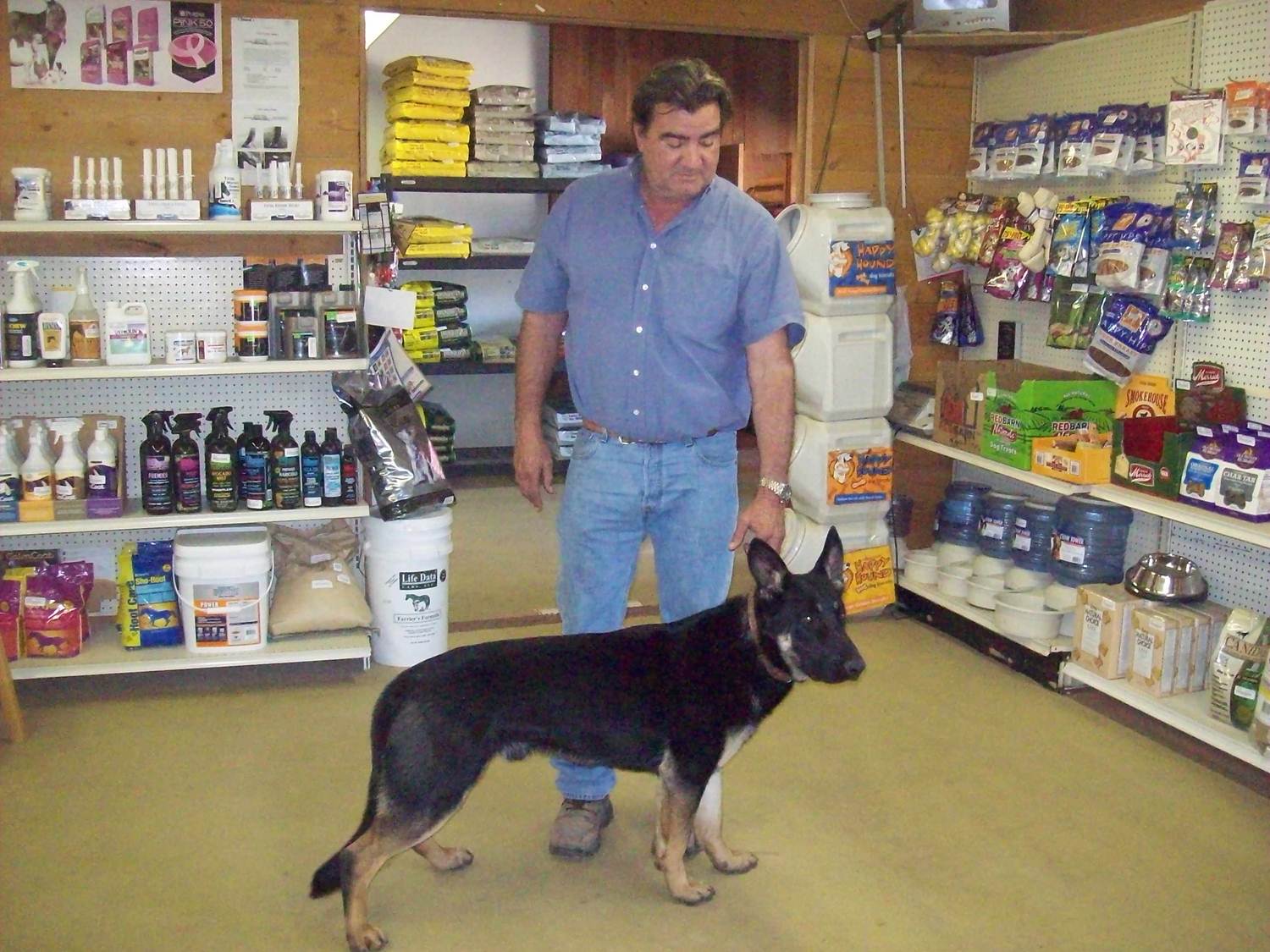 ---
Elisha and Zues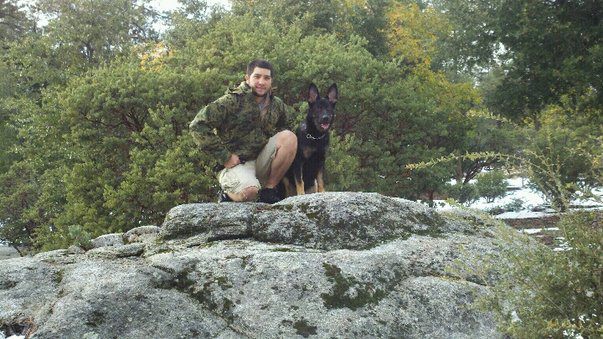 ---
Carly and Pardner
Stephanie, this is Pardner now 5 months old with my daughter Carly ( she is a special girl) and loves him and he, her. We all do!! including Wrangler our older shepherd. I just wanted the Thank you again on this holiday weekend.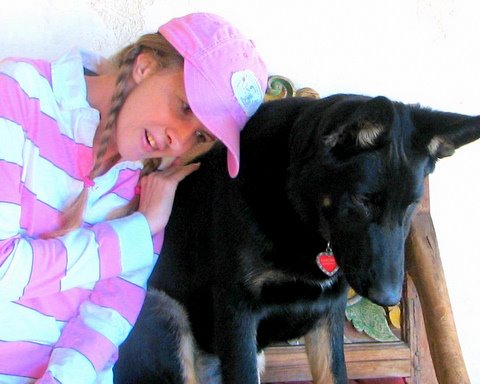 ---
Search words: German Shepherd puppies for sale San Diego
German Shepherd breeder San Diego