Von Ward Kennels 2013 Testimonials
You are on the 2013 Von Ward Kennels Testimonials Page. Our pages are organized by the year in which they were recieved. To navigate to other testimonial pages, click the year links below.
Testimonials from:    2009   |   2010   |   2011   |   2012   |   2013   |   2014   | 2015 | 2016 |
Male puppy by Unkas and Jetta over 100lbs at a year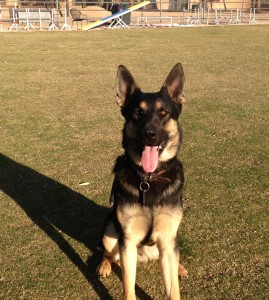 Female puppy from Unkas and Nitta
This is Summer a 7 month old female from Unkas and Nitta. She loves to fetch all day long and is a very sweet, loving and great tempered dog.She truly is a beautiful German Shepherd!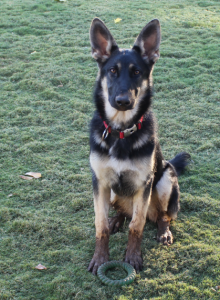 Leroy Male puppy from Braven and Kelsey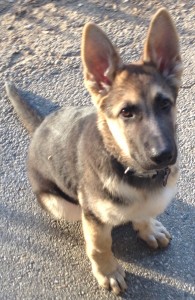 Indy Male puppy from Braven and Kelsey
Hi Stephanie, here's Indy at 19 weeks old. Handsome lad, isn't he. Learning to walk on a leash. He starts obedience class on Jan 11th. I'd like to ultimately earn the CGC title. I think he can do it, he's pretty smart (he's been potty trained for a while). He's going to be BIG guy when fully grown. Resembles his Dad. will keep you posted on his progress. I am very glad we found Von Ward German Shepherds. Joe Caprino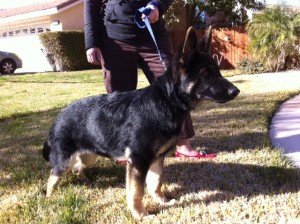 Unkas and Nitta female puppy at 7 months
7 month male from Unkas and Nitta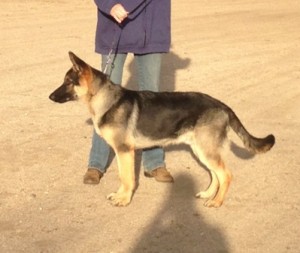 Knight Hawk male from Braven and Harley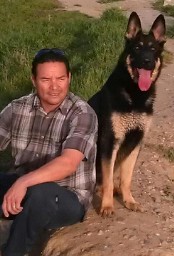 Guaguin and Harley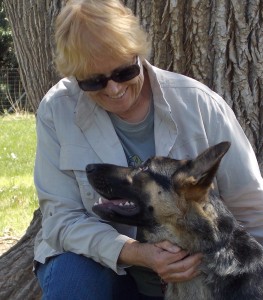 Braven and Kelsey male puppy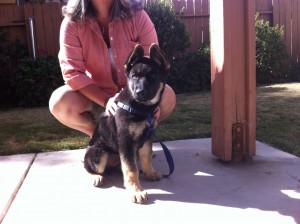 Braven and Karenza male puppy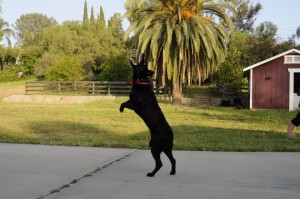 Braven and Harley female
As a pup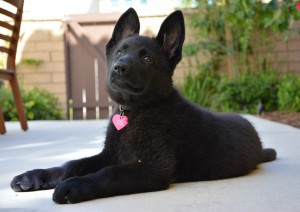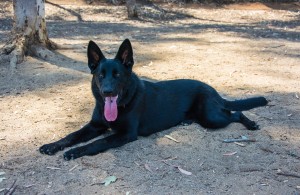 Hi Stephanie!
We are so in love with Sydney and she is such a wonderful addition to our family. Attached is a recent picture so you can see how fast she is growing up. We get compliments about how pretty she is everywhere we go. She is so smart and such a fast learner with her training. She's getting along better each day with her kitty sisters too. We just adore her!
Matt & Christine Trentler
Braven and Harley male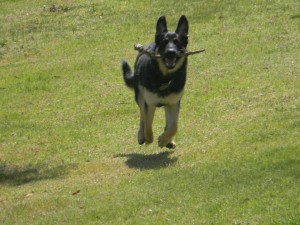 Sable male by Braven and Kelsey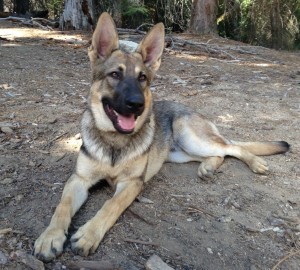 Is this a good MALE GSD or what?!
Another wonderful Braven puppy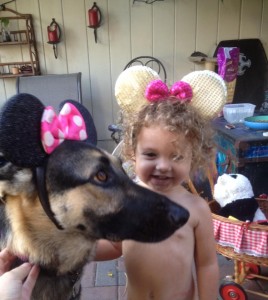 Storm a Braven and Kelsey male puppy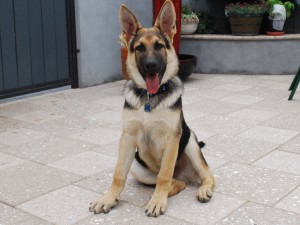 Female puppy from Braven and Kelsey
Hi Stephanie,
Anthony and I just wanted to share some pictures with you of the female puppy we got from Braven and Kelsey this April, we named her Arri. I have to say Arri has been amazing! She is so smart we had her potty trained in less than a week, she knows all her basic commands and even some fun tricks as well. Arri's favorite thing to do is herd, she loves herding our lab if she wants him to go somewhere she will get him there. Arri also loves the beach she has a blast down there! All around she is just a great pup, we are so happy with her! She also had a clean bill of health at the vet which was nice! Thank you for breeding such great dogs.
Amanda and Anthony
Bear
Male puppy from Braven and Karenza first picture at 8 weeks second at a year.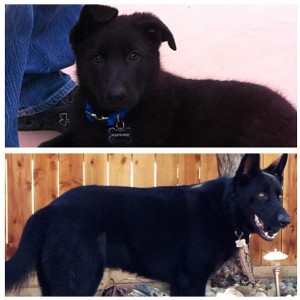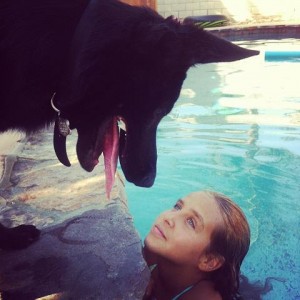 Stan male from Braven and Harley lives in El Centro, CA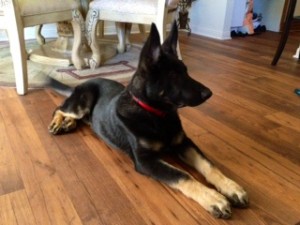 A female Braven and Karenza puppy owned by friend of Von Ward kennels in Phoenix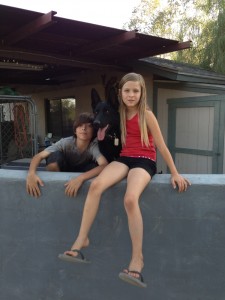 A female Braven and Karenza puppy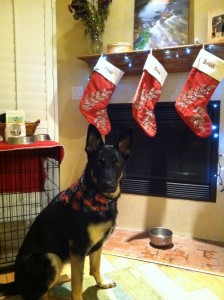 Hi Stephanie,
Luna is now about a year and a half and she is doing so well! The photo attached
is one I took around Christmas. She is obviously our baby and has her own
Christmas stocking! Over the past year, we've had so much fun with various
obedience classes. Luna is always the star pupil! She is just one exercise away
from achieving her canine good citizen award! We always get so many compliments
on her looks and behavior. We take her everywhere with us: On road trip
vacations, out to restaurants, the beach, hiking, even to my office on occasion.
We are so lucky to be her "parents". Thank you for breeding such wonderful dogs!
Sarah (and Chris) Reynolds
Micah
A Braven and Savannah male puppy 80lbs at 7 months
Duke, a Braven and Harley male puppy.
We were lucky to be given the opportunity to purchase are newest family member DUKE our handsome german shepherd puppy form Stephanie at Von Wards Kennels. Recently my husband, son who is three and daughter who is five and I wanted to get another german shepherd. after months of looking at a number of German shepherd puppies we found our match with stephanie! Duke is great with his commands,loyal, loving , handsome and intelligent. He is well behaved, works hard at pleasing his family and is gentle with are children, he loves to play and run in his large back yard,we took Stephanie advice on feeding him the raw diet and we feed him dry as well. We could have not asked for a better german shepherd. Knowing that we have a very healthy dog with great hips and getting to see his patents and were he came form is very calming for are family. Thank you Stephanie for providing our family with such a great friend who will grow up with our kids and be a part of the family for a long time. If you are looking for a german shepherd please go to von ward kennels, you won't find better german shepherd anywhere else. The Cobb family.
8 month male from Braven and Demi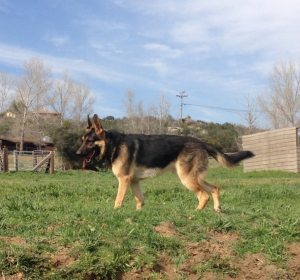 Female from Braven and Tessa

 Stephanie,
My husband and I have for the last 30 years been blessed with the love of a
dog. We have in recent years been plagued with hip dysplegia and the horrible
end to the disease.  When we began talking about getting another dog I think we
were both skeptical as to who we could trust.  We always did our homework before adopting or buying, checked out breeders, spoke with our vet, did what we
thought we should do…then we met you!  What an awesome experience you have
provided us – Thank you so much for providing us with love.  Raven Sky as
pictured on the "March 2012" testimonial page is a dream come true.  She is a
lean machine ready for anything.  Although she is smitten to my husband (he
takes her everywhere), she loves each of us – we are each special to her in our
own way.  You don't breed for roaching – she has a "natural" and beautiful slope
to her, you breed for "family" she is protective but playful, enjoying the
friendship of the neighborhood dogs, you don't breed for size you breed for love
– she is the love of our family, she keeps us silly and on some days that
silliness keeps us sane…Thank you Stephanie for having Von Ward Kennels and
breeding for a quality animal not a quantity in animals!
If anyone is looking to share their home with a GSD for the first time or the
fifth time…this is the place!  Definitely take Stephanie's advice on the raw
diet – after the first few times of feeding it, it won't bother you and the
outcome is well worth it – a lean and happy dog.
Thanks again Stephanie.  I will try and get more recent photos of Ray for
you.  Please let me know if you want me to add or delete anything – I promote
you wherever I can!!!
German Shepherd Male
By Braven and Harley
German Shepherd Male
Puppy by Braven and out of Kelsey that was sold about a year ago. Isn't he stunning?!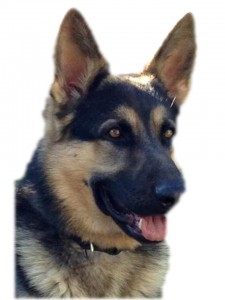 ---
Testimonial: Jet

Hi Stephanie!
Hope you're doing well! I wanted to share a sweet picture of Jet protecting Ali. He is very, very protective of the girls, especially Madeleine (she's 9 months now). He loves his babies very much. Just beyond the gate is some land we own. The first portion is a fairly steep slope and he was watching Ali and making sure she didn't go far down.
Brianne Matlage
---
Search words: German Shepherd puppies for sale San Diego
German Shepherd breeder San Diego
---